CDL training will make you a registered truck driver. How do you get a CDL license? Private truck driver schools offer this training, which is a high-cost program. High tuition fees might make it as the least option for some of the truck drivers. After all, not everyone can pay a massive sum of money to make more money. Economic background can restrict their choices. But there is a less expensive option for those who want to get a license. Big truck companies have programs that train their truck drivers. However, they also pay to them but with a low wage.
Paid training is no doubt a good deal for those who cannot bear the tuition fees of the private training schools.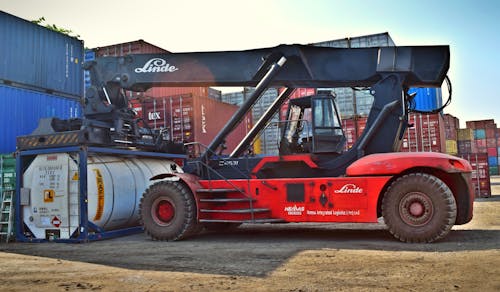 Learn More About CDL Training
What Is A CDL Training?
CDL is a Commercial Driver's License for the drivers who drive heavy vehicles. A driver who drives tractor-trailer truck, passenger bus, concrete mixer or a dump truck needs this license. The license has three categories based on the vehicle they operate. It is Class A, B, and C.
Class A drivers can also operate vehicles included in the other two classes. Class B driver can run a single-vehicle of 26,001lbs GVWR. Those with a class c license can drive a single passenger vehicle with 16 or more passengers. They cannot operate vehicles included in the above two categories.
A truck driver must have a license for which they should undergo a training program.
CDL Training Paid Program
A carrier company sponsors a training program to train truck drivers during a period on some terms and conditions. The company also pays to them if they agree to those conditions. Students learn driving a big truck during the period. After the end of the training, they get a license and a driving job.
At first, it sounds good, but it is a deal of 2 for 1 only when you make a clear contract to the carrier company right from the start.
Is CDL Training Really Free?
Whether it is completely free or not, it depends upon the carrier or company you choose. Some deduct the fee of training from the wages they pay to the drivers whereas others reimburse the cost. However, most of them are free.
So, if you are ready for low pay during the training period, then it is the best choice. Don't forget to ask all questions that are howling in your mind before you sign up for the contract.
Advantages Of Paid CDL Training
Of course, paid training programs to have some benefits that you cannot overlook.
Affordable
Private training schools for truck driving is an expensive option, whereas this is a cost-effective choice.
Guaranteed
Secure employment after training is guaranteed. Most of the students who get a license after paying all money on private schools face difficulty in getting a job. But here you get a job right after training.
Easy Learning
There are no severe penalties on the driver for equipment damage.
Paid CDL Training offers numerous perks. Big carrier companies teach what their trainees need to know. So, this fast-track training lands you to a secure job with essential skills without paying more money.